143 Veterinary Services Grand Opening
4/5/2023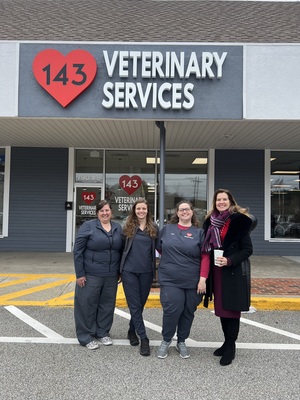 Celebrating the official opening of 143 Veterinary Services in Cohasset Ma. HC Design has always advocated for the safety of animals. Seeing the community come together to support a new local space for our pets was incredible.
While supporting the importance of pet health & wellness we also gathered to applaud a new women owned & run business in our community. Congratulations 143 Veterinary Services!
HC Design will always be thrilled to support and honor a locally women run business and all the pets of course!