7 Tide Showroom Boston Cooking Class 2019
2/6/2019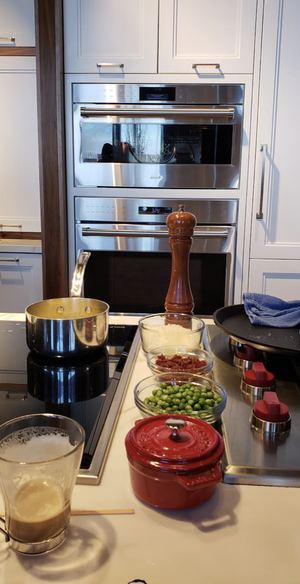 Clarke Distributors Seaport showcase with chef extrodinair Shelby Grigoriadis, where Heidi got to explore her cooking knowledge with both steam oven and convextion!

The image provided features Risotto ingredients for single pan cooking in Wolf steam oven!
---
2019 Kohler Trip with Snow and Jones!
2/6/2019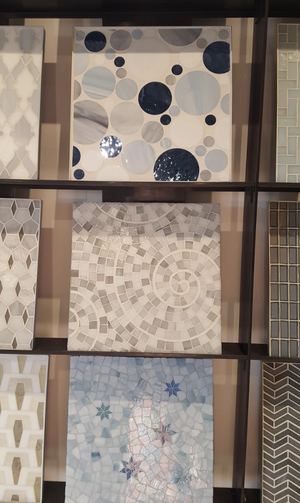 Heidi Condon wants to give a huge shout out and thank you to Snow and Jones for this trip and all of the creativity within Kohler's production! Here are some of Heidi's findings...
---
Sub-Zero and Wolf Kitchen Design Contest
2/6/2019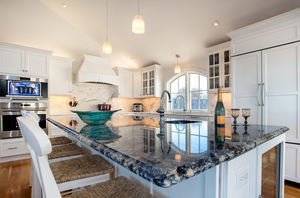 This year HC Design decided to try something new! Teaming up with photographer Jack Foley we entered the Sub- Zero and Wolf Kitchen Design Contest!
---
KOHLER - Lets Talk Trends! 12/6/2018
1/4/2019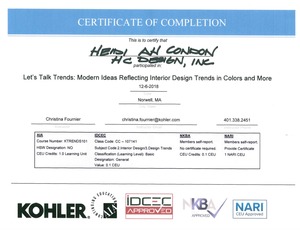 In December for 2018 Heidi Condon participated in a talk run by KOHLER and instructed by Christina Fournier. The Theme was Moderen Momentum and Design, featuring simplicity in design and stripped down detail. A section on color, materials and finishes was also included revealing colors and trends of 2019! Greys continue to show strong expression along with mixed finishes and metals! Deep, saturated tones such as plum and navy are also becoming more popular! Last but not least a huge shout out and thank you for Snow and Jones for hosting the event!
---
Marvin Factory Tour 2018
1/2/2019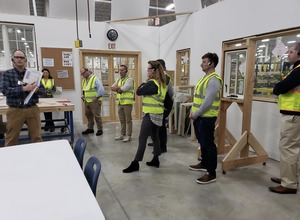 Heidi Condon was invited to tour Marvin Integrity Factory with J.B. Sash and A.W. Hastings!
---
---
Best of Houzz 2015
1/28/2015



HC Design is excited to announce that we have been voted by the Houzz community as a winner of Best of Houzz 2015 awards in the Customer Service category!
Visit our Houzz page to see our latest projects and create your own ideabooks for your upcoming project.
---
HC Design Visits Marvin Window in Minnesota
3/21/2013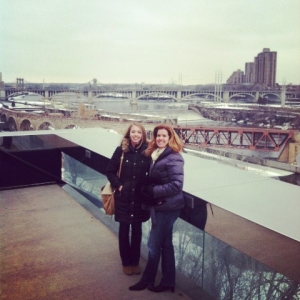 Last weekend HC Design took a trip with Mike Cunnings and Rick Bertolami from JB Sash to visit the Marvin Window factory in Warroad, Minnesota. The trip kicked off in Minneapolis where we enjoyed the Marvin architectural tour and a stop at the beautiful Guthrie Theatre (pictured). Marvin's private plane then flew us to Warroad where we had two days of intensive education on the various Marvin window products and tours of the factory. We learned so much about their beautiful window styles and craftsmanship.

Special thanks to Mike and Rick at JB Sash, Kelly (our Marvin guide), and Chuck McCarthy and Todd O'Neill from A.W. Hastings & Co for a terrific trip.
---
HC Design Visits Clarke Kitchen Resource
2/11/2013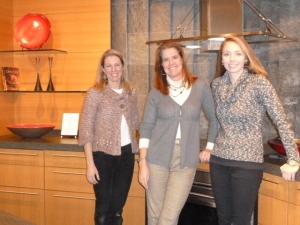 Last week HC Design visited Clarke Kitchen Resource. We toured the stunning displays and tried all the latest products from manufacturers including SubZero, Wolf, Best, Asko, Scotsman, KWC and Dawn. Our favorites included touching an induction burner while it was boiling a pot of water, the sleek and petit steam oven, and a ceiling panel hood vent providing clear sight lines and a more contemporary look. The visit concluded with lunch cooked in one of the display kitchens by a chef from Johnson and Wales!

---
2012 Kitchen of The Year in the Boston Globe Magazine
10/24/2012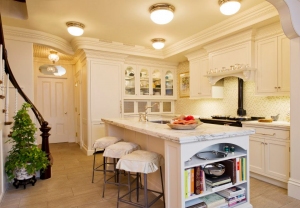 One of HC Design's recent renovations in Rutland Square was just announced winner of the 2012 Kitchen of The Year in the Boston Globe Magazine's Homes of the Year Special Edition. Congratulations to Fabrizio Construction & Karen Watson of Acorn Hill Design!
---
Southern Living 2012
8/22/2012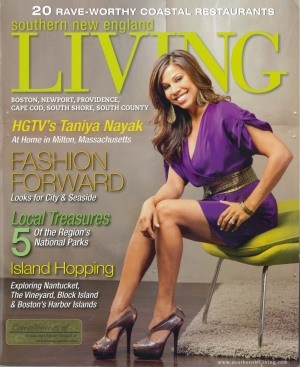 Hingham kitchen renovation and addition by Heidi Condon and Roomscapes was recently featured in the 2012 Annual Southern Living Magazine
---
Featured on Houzz!
8/8/2012
One of our Scituate projects was recently hand-picked by one of Houzz writers for a featured ideabook on the homepage of the site!
Browse Window Treatments on Houzz- For Example:
---
Cohasset Kitchen Tour 2012
4/19/2012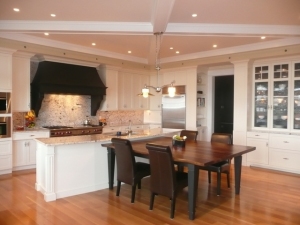 The 2012 Cohasset Kitchen Tour will feature two of Heidi Condon's recent projects! The tour will take place on Friday May 18, 2012 from 11:00 a.m. to 2:00 p.m. Please click on the link for tickets and more information.
---